ООН

Надежный партнер Часть 1
IMF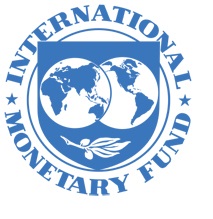 The International Monetary Fund (IMF) works to foster global growth and economic stability. It provides policy advice and financing to members in economic difficulties and also works with developing nations to help them achieve macroeconomic stability and reduce poverty. The IMF has 188 member countries. It is a specialized agency of the United Nations but has its own charter, governing structure, and finances. Its members are represented through a quota system broadly based on their relative size in the global economy.
The work of the IMF is of three main types. Surveillance involves the monitoring of economic and financial developments, and the provision of policy advice, aimed especially at crisis-prevention. The IMF also lends to countries with balance of payments difficulties, to provide temporary financing and to support policies aimed at correcting the underlying problems; loans to low-income countries are also aimed especially at poverty reduction. Third, the IMF provides countries with technical assistance and training in its areas of expertise. Supporting all three of these activities is IMF work in economic research and statistics.
Currently, through the Extended Credit Facility (ECF) project the IMF provides financial assistance to countries with protracted balance of payments problems. The ECF was created under the newly established Poverty Reduction and Growth Trust (PRGT) as part of a broader reform to make the Fund's financial support more flexible and better tailored to the diverse needs of LICs, including in times of crisis. The ECF succeeds the Poverty Reduction and Growth Facility (PROF) as the Fund's main tool for providing medium-term support to LICs, with higher levels of access, more concessional financing terms, more flexible program design features, as well as streamlined and more focused conditionality.
More information: http://www.imf.org/external/country/tjk/rr/