ООН

Надежный партнер Часть 1
Series of trainings for service providers of civil society organizations on case management and social work support for people living with HIV/AIDS in Tajikistan
6-8May 2016, Dushanbe, Tajikistan–United Nations Development Programme in Tajikistan through UNJoint Advocacy Project on HIV/AIDS (UNAIDS, UNDP, UNFPA and UNICEF) in Tajikistan (UNJAP), and within technical support of National Association of Social Workers "Faroshturuk" conducted 2 day training aimed atimproving the quality of services through integration of social work case management techniques in the functions of NGO service providers working with people living with HIV/AIDS (PLHIV).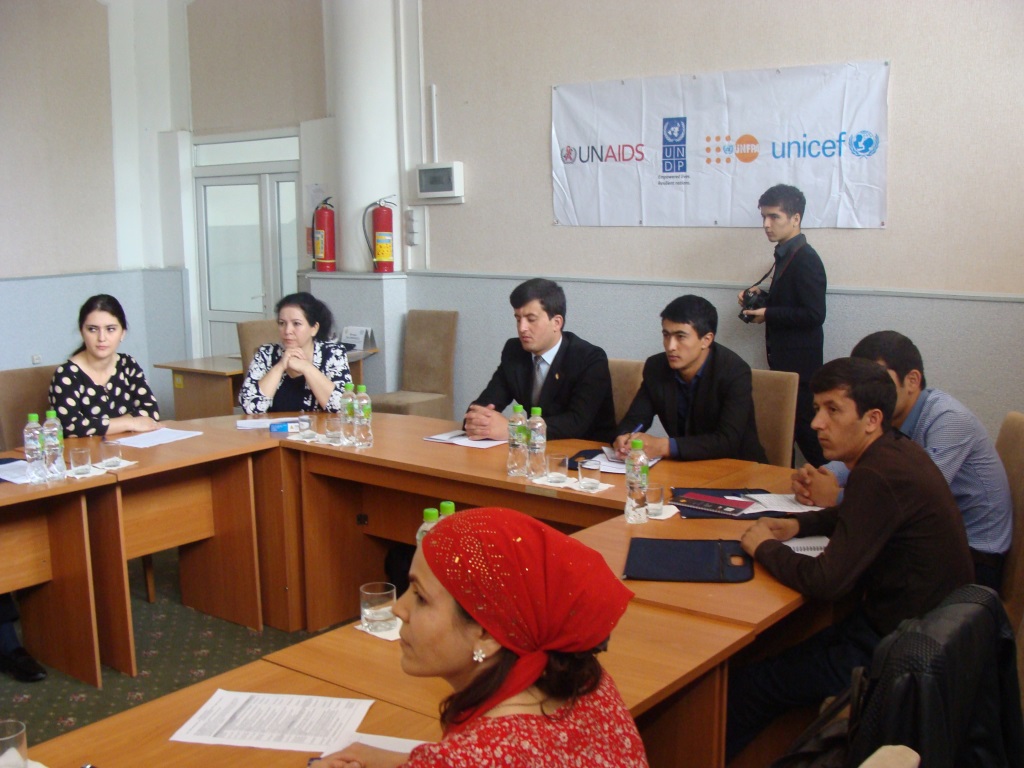 Around 30 social workers from local NGOs which are already providing their services to PLHIV, outreach workers, studentsof social departments of Tajik National University and representatives from vulnerable groups of population took part inthe training.
"This initiated workshop is directed to capacity building of service providers in conducting social work case management process to address vulnerability of PLHIV in Tajikistan and get them familiar with the social service system and information on benefiting of the services and care. We need to be sure that each eligible patient is assessed, referred, recorded, consulted and treated through implementation of standard social work case management system. At minimum, a comprehensive assessment of medical, social and psychological needs of vulnerable population such as PLHIV and plan for appropriate follow up services to be put in place by a designated case manager. As a result of our work, we would like to develop the Guidelines on case management techniques in social work with PLHIV", said Ms. Nazira Rozikova, Director of National Association of Social Workers "Faroshturuk".
It should be mentioned, that starting May 6 and ending August, 2016 in total 200 social workers, representatives from SCOs, vulnerable groups of population and students from social departments of Tajik National University will be covered by 10training and workshops to be held in Dushanbe, Republican Subordination districts, Khatlon and Sughd Regions.
Social Work Trainer has stressed that "HIV/AIDS social work case management has proved to be an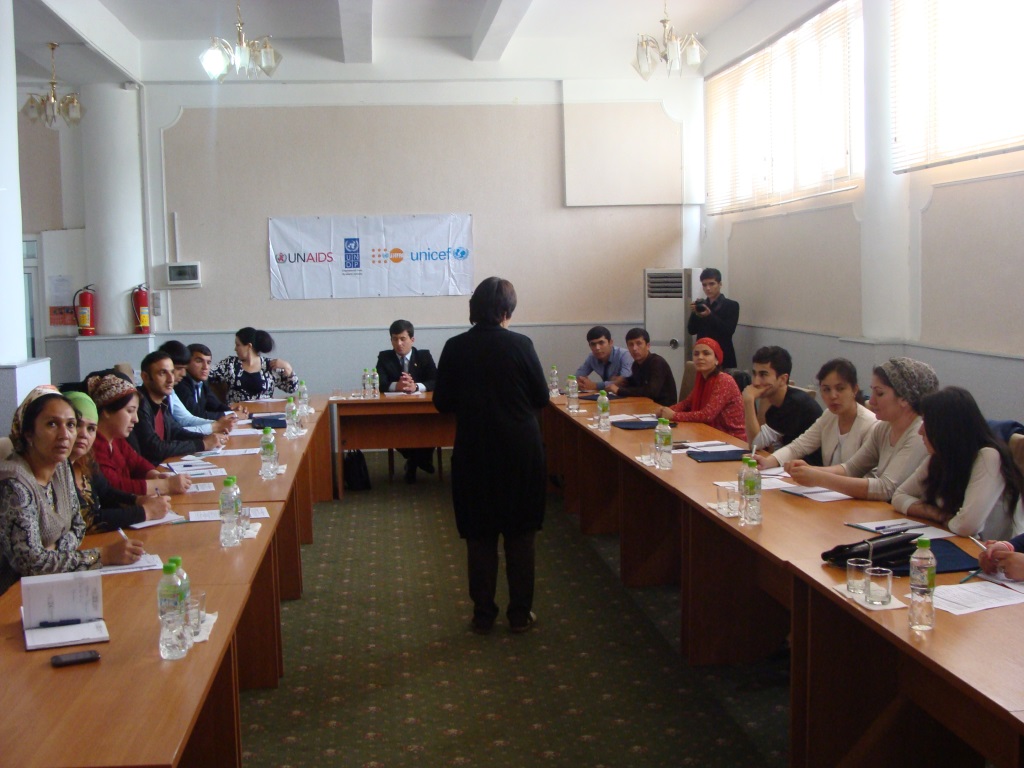 effective tool to apply during service delivery for PLHIV and involves health facilities, community-based organizations and local Authorities to promote. Participants of our workshops will use the knowledge provided in their daily work with vulnerable groups of population, in particular PLHIV to improve a client's ability to function day-to-day. Also additional support such as education and counseling will improve the clients' capacity to cope, understand, and solve problems, and follow their care plans, information on how to refer clients to different community organizations that already provide care and social support".
It should be mentioned that the NGO will be collaborating with the social work department of the Tajikistan National University in developing Case Management Guidelinefor social workers dealing the cases of PLHIV to be used by the both – service providers and social work students.
For more information, please contact: Mr. Furkatjon Lutfulloev, UNDP Program Analyst at:furkatjon.lutfulloev@undp.org or Mr. Bakhtiyor Mirzoev, Advocacy and Communication Officer, UN Joint Advocacy Project on HIV/AIDS in Tajikistan at: Bakhtiyor.mirzoev@undp.org.