ООН

Надежный партнер Часть 1
Outcomes of the Fourth Central Asia Child Protection Forum Creating Inclusive Policies, Systems and Services for Children with Disabilities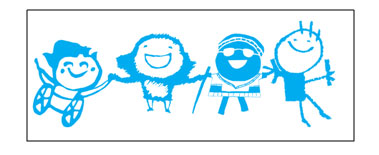 The governments of the Central Asian Republics, Kazakhstan, Kyrgyzstan, Tajikistan, Turkmenistan and Uzbekistan, met in Dushanbe, Tajikistan, to exchange and review for the first time their policies and practices of inclusion of children with disabilities. The five governments took strong commitments to reinforce national policies and systems to ensure the full inclusion of children with disabilities into society and bring visibility to this invisible group.
Under the auspices of the Tajikistan Deputy Prime Minister and with support from UNICEF, the Forum provided a platform for high level discussions on the need to step-up efforts to increase life opportunities and equity for children with disabilities, in accordance with the UN Convention on The Rights of the Child (CRC) and the UN Convention on The Rights of Persons with Disabilities (CRPD). Children with disabilities are first, children and realizing their rights will improve the lives of all children in Central Asia.
More than 130 participants from Central Asia attended the Forum, including high-level government representatives from ministries of health, education, and labour and social protection as well as parliamentarians, ombudspersons, representatives from associations of parents of children with disabilities and Disabled People's Organizations, civil society organizations working in the field of disability, bi-lateral donors and other UN agencies.
Experts and resource persons from around the world and from relevant UN Committees, as well as officials from Armenia, Georgia and Serbia shared their experiences, in order to support Central Asian countries to further develop their inclusion plans.
The participating countries agreed that despite economic and social challenges, the full inclusion of children with disabilities into society must not be delayed.
They committed to act without delay to strengthen systems and policies for early identification and rehabilitation, establish community-based support services for families of children with disabilities, and fight stigma and discrimination that create barriers for realising the rights of all children including children with disabilities.
The participants acknowledged that turning promises into action and real positive change requires the involvement of many different stakeholders, all of whom were represented at the
Forum. Governments, Parliaments, Ombudspersons, local authorities, employers, doctors, teachers and other professionals who work with children, Disabled People's Organizations and parents' associations, all need to work together to develop and enforce inclusive policies, systems and services and monitor the outcomes of these on the lives on children with disabilities.
The five Central Asia countries spent three days dialoguing in constructive ways, exchanging experiences and lessons learned on the best ways to support children with disabilities to exercise their civil, political, social, economic and cultural rights, as well as their individual rights to equal access to health, education, and social participation.
Participants committed to contribute to building a social environment where all children will have a happy childhood, growing up in nurturing family environments, with peers in their communities and where they will be safe and secure, enjoy good health and protection, and obtain an education to fulfil their dreams.
The Forum listened to the voices of civil society with interest and respect, including the moving testimonies of parents of children with disabilities, when they pleaded with passion for the creation of more inclusive societies.
Sabohat Khakimzoda, the chairperson of the coalition of Association of Parents of Children with Disabilities of Tajikistan said: "I would not have changed my child with severe disability for a hundred other children. She brought joy and purpose to our lives. We ask our governments to ratify and implement the CRPD and support us and our children to enjoy their rights as all other children."
The Director of the Centre for Children with Autism in Tajikistan, Lola Nasriddinova, added "We do not need pity from others. Our children do not need charity or medicalized approaches. We need acknowledgment of the strengths and abilities of our children, and immediate removal of the barriers they are facing in being included in schools, in recreation, in regular life. And this is what our children also want."
On 06 August 2013, as a direct outcome of the Forum, the Government of Tajikistan officially announced that the Prime Minister had requested that a Working Group be immediately established to move the UNCRPD ratification process forward.
The Forum identified the key priorities to be addressed:
Transitioning from a medical to a human rights approach to disability in line with the social model promoted in of Article 1 of the CRPD. The social model of disability sees disability as a secondary and evolving concept, one that results from the attitudinal and environmental barriers of society. These barriers which reduce the chances for the necessary equalization of opportunities and effective participation of ALL children have to be identified. Governments are accountable to remove them from services and systems and to be involved in shaping societal attitudes and behaviors so that children with disabilities can develop to their full potential and enjoy their rights of participation in society.
Children with disabilities must become visible and accounted for. Reliable information is urgently needed about who they are and what their needs are. Only then can we use this information as the baseline in the Region to monitor progress. UNICEF is committed to supporting governments in the Central Asia Region to, based on new methodologies that will be ready for global use by April 2014, improve Census data and support upcoming household surveys to include indicators on the prevalence of children with disability in countries of Central Asia. UNICEF is also committed to supporting the development of Disability Situation Analysis using global methodologies allowing the voices of children with disabilities to be heard about their lives, challenges, aspirations, dreams and recommendations for future policies and actions.
Cultural and social norms and attitudes towards children with disabilities must be addressed to overcome stigma and discrimination. Participants acknowledged that it is not the disability itself, but discrimination that marginalises children. States have been requested to ensure that within their own practices, discrimination is not perpetuated and behaviors of professionals and service providers are regulated in such a way as to empower children with disabilities and their families.
Families are the cornerstone of societies and have to be supported so that they can effectively care for and protect their children. Therefore, they are entitled to the protection of society and the State. Persons with disabilities and their families must receive the necessary protection and assistance to enable them to contribute towards the full and equal enjoyment of their rights.
States need to shape ongoing reforms of social protection systems to move away from simple approaches to mitigate poverty towards building integrated protection and welfare supports that ensure empowerment, build resilience, capacity and prepare children with disabilities for independent life. This requires that priority is given towards providing urgently needed community-based services,removing existing barriers to social assistance schemes, services (particularly in health and education) and social work to ensure that children with disabilities are not excluded.
Priority must be given to making the environment accessible and inclusive of all, encompassing an array of physical, informational, communicational, attitudinal and assistive devices. Especially important is making public health and education accessible and inclusive. The inclusion of children with disabilities requires that protection programmes, shelters, main public services, and relevant buildings are accessible and in line with universal design standards. Health, education and social welfare services should be affordable and reflective of the disability and age-appropriate needs.
Targeted efforts are required to ensure dissemination of all information in accessible formats, such as Braille, sign language and easy-to-read texts, and equal access to new communications technologies and systems, as well as facilities, to further improve the social inclusion of children with disabilities and their family.
Comprehensive action plans must be developed by the governments in the region in order to implement inclusion policies for children with disabilities. This includes coordination structures between different ministries on the model of National Councils with participation of ministries and civil society representatives.
These action plans must be developed in consultation with Disabled People's Organizations, parents associations, and with children with disabilities.
Child Rights Ombudsman Offices need to further monitor and report on key issues and abuses affecting the realization of rights of children with disabilities. Also, independent human rights monitoring mechanisms with participation of Disabled People's Organisations and parents associations must be supported. Countries should additionally share annually, thematic reports on children with disabilities in institutions, children living in alternative settings, and children who have returned to their own families, with a focus on the most vulnerable and invisible..
Efforts for putting into place a system of response to violence against children with disabilities must be accelerated covering institutions, schools, families and societies as a whole. Reporting systems must be combined with access to justice mechanisms, allowing victims to claim for redress.
Governments need to ensure that data on children with disabilities are systematically collected, centrally reported and published, using international classification systems. At a minimum, such data should be disaggregated by sex, age, disability and, if in residential care, the reasons for- and the duration of placement. UNICEF encourages governments to use the MICS household survey including the available modules on disabilities.
Signing and ratifying the Convention on the Rights of Persons with Disabilities (CRPD) is a fundamental step for addressing the root causes of exclusion. The CRPD calls for each child to be recognised as a full member of society. It highlights the need for investment to remove physical, cultural, economic, communication, mobility and attitudinal barriers that violate children's rights.