ООН

Надежный партнер Часть 1
Water Safety Plans Workshop in Tajikistan
The First Workshop on Water Safety Plans was held on August 13th, 2014, in Dushanbe, Tajikistan. The event was organized by World Health Organization (WHO) Regional Office for Europe and the Oxfam Tajikistan in close cooperation with the Ministry of Health and Social Protection of the Population of the Republic of Tajikistan. The workshop has been aimed at further in creasing awareness and support among national stakeholders in health, environment and water sectors, international and non-governmental organizations to appreciate the value of the Water Safety Plan (WSP) approach. It was also supported the development of a longer term vision and national roadmap towards WSP scale-up in Tajikistan.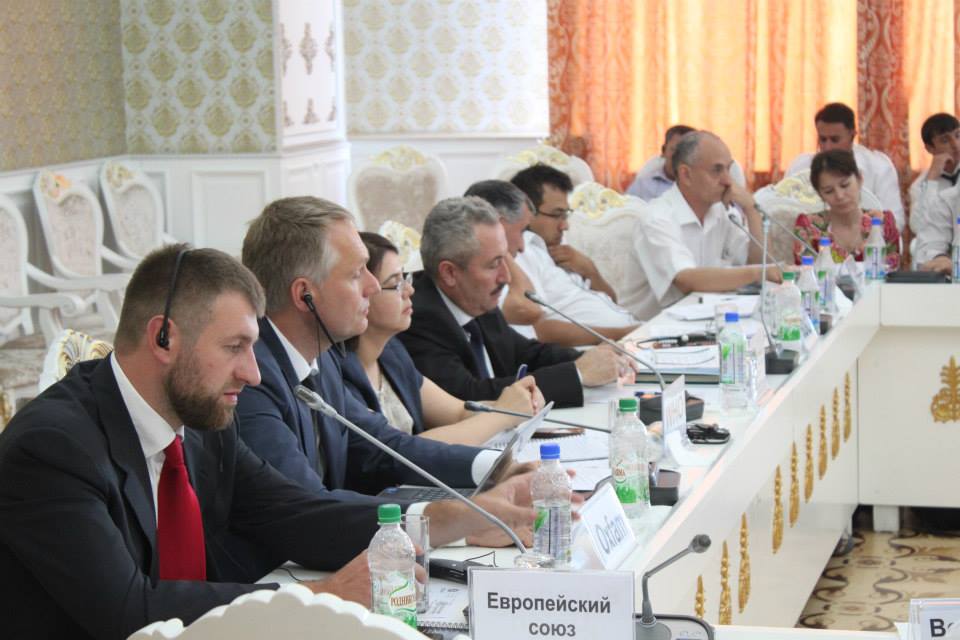 A half-day workshop were attended by the high-level representatives, including the Ministry of Health and Social Protection of the Population, Ministry of Energy and Water Resources, Committee of Environmental Protection, Committee of Architecture and Construction, state drinking water providers – SUE "Khojagii Manziliyu Kommunali" and SUE "Dushanbe Vodokanal", as well as representatives of Swiss Agency for Development and Cooperation, World Bank, European Delegation, JICA and other multilateral organizations.
The WSP approach is recommended by the WHO Guidelines for Drinking-water Qualityas the most effective way of ensuring provision of safe drinking-water, especially in rural areas. The WSP approach's emphasis is on holistic risk management from catchment to consumer and the prevention of waterborne diseases. It emphasizes on step by step actions to be undertaken by communities, local authorities and other stakeholders to strengthen their efforts towards identification of risks to public health, effective operation and maintenance of drinking-water supply systems and development of incremental improvement plans.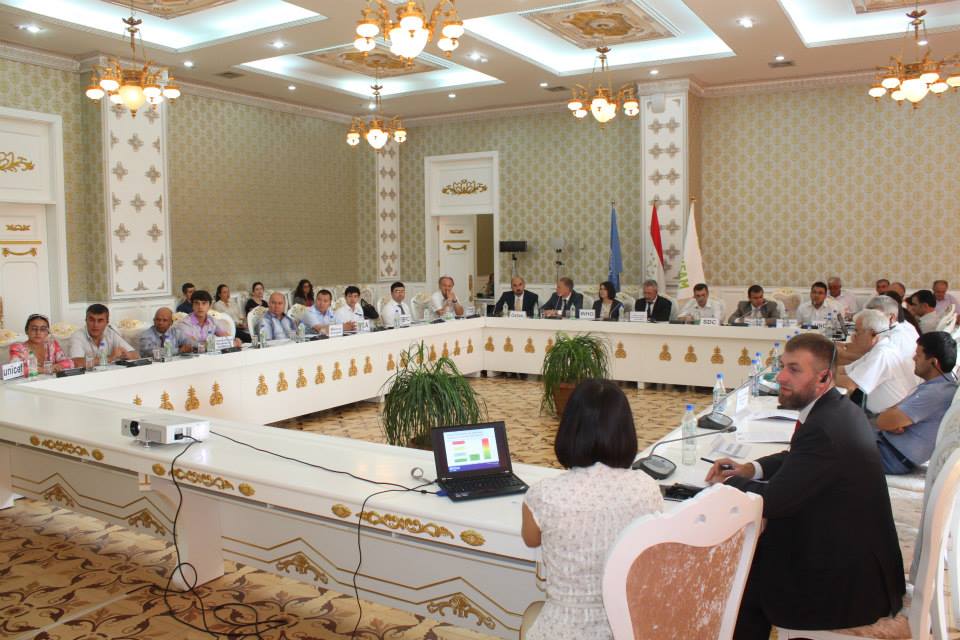 WSP workshop organized by the financial support of Swiss Agency of Development and Cooperation (SDC), within the framework of Oxfam's Tajikistan Water Supply and Sanitation project (TajWSS) and WHO office in Tajikistan.
In 2011-2012, WHO/Europe supported piloting of the WSP approach in two rural water supplies of Tajikistan, as well as training of WSP facilitators. Based on this experience, a WSP field guide has been developed in cooperation with the Ministry of Health which was published in English, Tajik and Russian. The WSP pilots provide a good basis for initial evaluation and information of policy makers on the added value and feasibility of WSP uptake in the national context. Several initiatives are emerging to support further scale-up of WSP uptake in Tajikistan, particularly in rural areas.