ООН

Надежный партнер Часть 1
Information on rota vaccine introduction ToT training Tajikistan
Due to a high burden of rotavirus disease, rotavirus vaccines are included in the routine immunization schedules of 12 countries in the WHO European Region.
Tajikistanis going to be the second country in the Central Asia to introduce the rotavirus vaccine in to the national immunization schedule in January 2015 with support of GAVI Alliance. WHO-supported sentinel surveillance demonstrated that around 37% of all acute diarrhoea cases are attributed to rotavirus. Introduction of this new vaccine will significantly decrease morbidity and mortality caused by rotavirus infection in the country.
Introduction of rotavirus vaccine should be part of a comprehensive strategy to control diarrhoeal diseases with the scaling up of both prevention and treatment packages.
17 September, 2014 the Republican Immunization Center conducted a national training of trainers for 35 participants with support from WHO Tajikistan and WHO EURO. Subsequent cascade trainings will be conducted in all regions of Tajikistan during Sep-Oct, 2014.
The key objectives of the workshop were to provide evidence for introduction of rotavirus vaccine to the national immunization programme, to explain rotavirus epidemiology and the benefits of rotavirus vaccination for young infants, to outline vaccine administration, contraindications, precautions and potential adverse reactions. Comprehensive strategy to control diarrhoeal diseases was also presented during the training.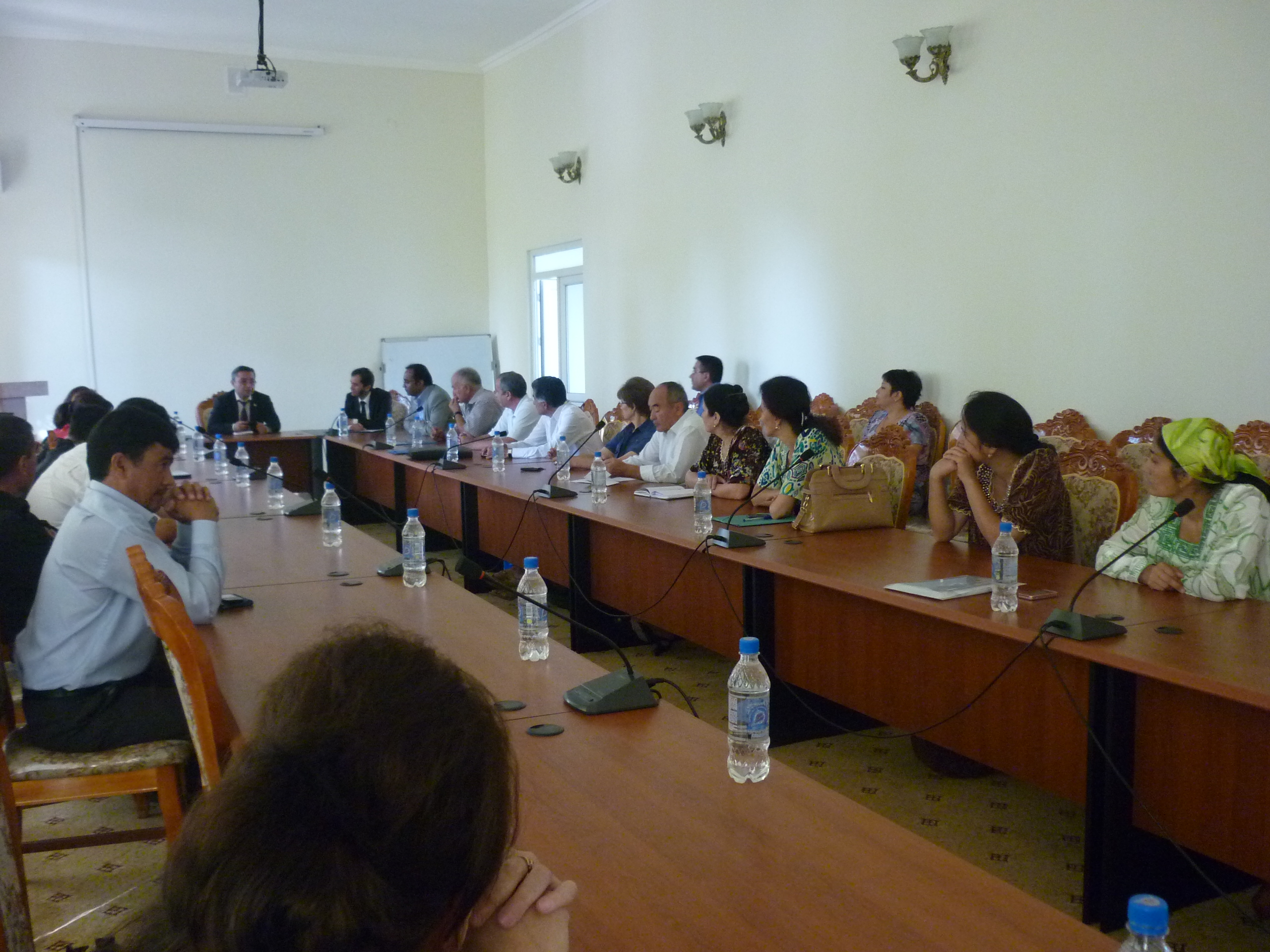 .