ООН

Надежный партнер Часть 1
New book on gender equality and social protection presented by FAO
14 February 2017, Moscow – Gender equality, social protection and rural development in Eastern Europe and Central Asia, a new title from FAO, was presented here today at the Central Scientific Agricultural Library. The event, organized jointly by FAO's Liaison Office in Moscow and the Library, was streamed as a webinar to FAO offices and partners across the region.
A collection of articles written by economists, sociologists, and gender specialists and practitioners from twelve post-Soviet countries in Eastern Europe, South Caucasus and Central Asia, the publication is a unique effort to review and analyze issues that sit at the intersection of gender equality, social protection and rural development. Prepared as a follow-up to an independent national experts' meeting held in Minsk in 2016, the volume aims to fill the existing gap in research and documented knowledge on the subject and to draw the attention of governments and civil society to the topic.
"Women make up the majority of the rural population in the region and a significant part of the workforce employed in agriculture," said FAO senior gender and social protection specialist Dono Abdurazakova, "but they prevail in the low-skilled and low-paid jobs. Rural women's access to assets, productive resources and social services is significantly lower than that of men and urban women, and participation in public life has dropped dramatically over the past decade.
"At the same time, rural women are an important, but largely underreported resource for economic development," she added, "as their contribution to the economy is invisible and goes unnoticed.
Prof. Natalia Zubarevich from the Department of Geography at Moscow State University, authored the chapter on Russia. She presented the results of her study of social and gender issues in the development of Russia's rural areas, noting that socio-economic problems in the country's rural areas are much more significant than gender problems.
"Redistributive government policy has contributed to the alleviation of social problems in rural areas," Zubarevich said, but "institutional reforms aimed at the development of the rural economy, in particular the creation of new jobs for both women and men, are still necessary."
Noted experts A. Nikulin, T. Nefedova, and A. Petrikov were among the discussants at the book presentation. They were joined by representatives of the Ministries of Agriculture and Labor, the International Labor Organization Moscow Office, and academia. Participants agreed that problems such as lower remuneration of women employed in agriculture, as well as female unemployment rates and female life expectancy in rural areas were not necessarily prevalent in Russia. Rural development challenges in the country are due to factors affecting the population at large, irrespective of gender differences.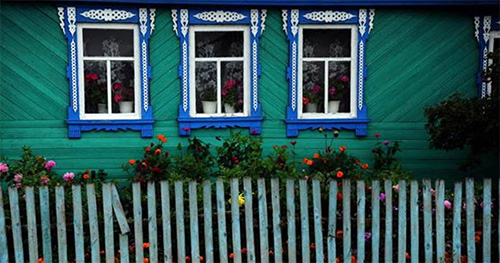 Photo: ©FAO/Vasily Maksimov
LINKS:
Gender and Rural Development in Eastern Europe and Central Asia: Key Issues publication
Decent rural employment
www.fao.org/rural-employment/en/
FAO and gender
www.fao.org/gender/gender-home/en/?no_cache=1
Central Scientific Agricultural Library
www.cnshb.ru/ (Russian only)
FOR MORE INFORMATION:
AGHASI HARUTYUNYAN
Liaison Officer
FAO Liaison Office with the Russian Federation
Journalists & editors:
For photos, audio clips, video material & b-roll, contact: (+39) 06 570 53625 or FAO-newsroom@fao.org.
Online tools:
Photos via the FAOnews Flickr account
FAO's online newsroom
RSS feedof FAO news releases
@FAOnews on Twitter
FAO Regional Office for Europe and Central Asia | 34 Benczur utca, Budapest, Hungary | (+36) 1 461 2000 | www.fao.org/europe