ООН

Надежный партнер Часть 1
Seminar "The impact of glaciers melting on national and trans-boundary water systems in Central Asia
ASHGABAT, 12 November 2014 – An international seminar "The Impact of Glaciers Melting on National and Trans-boundary Water Systems in Central Asia" was organized by the UNRCCA, the Executive Committee of the International Fund for Saving the Aral Sea (EC IFAS), UNESCO, World Bank with the support of the Government of United States of America on 11-12 November 2014 in Dushanbe, the Republic of Tajikistan.
СЕМИНАР «ВЛИЯНИЕ ТАЯНИЯ ЛЕДНИКОВ НА СОСТОЯНИЕ НАЦИОНАЛЬНЫХ И ТРАНСГРАНИЧНЫХ ВОДНЫХ РЕСУРСОВ В ЦЕНТРАЛЬНОЙ АЗИИ»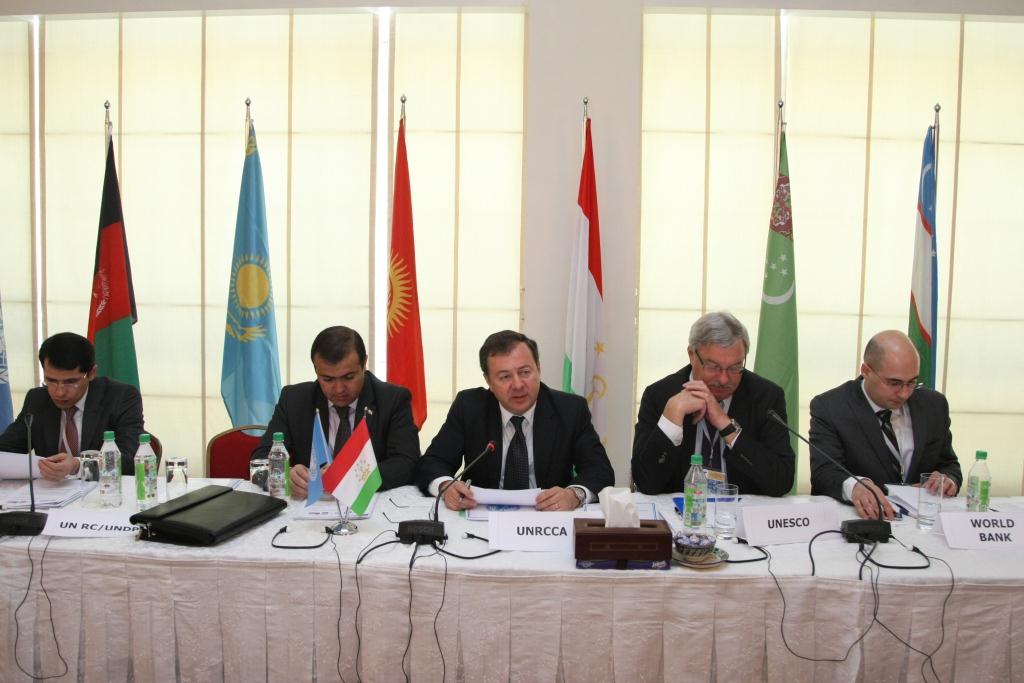 АШХАБАД, 12 ноября 2014 года – 11-12 ноября 2014 года в г. Душанбе, Республика Таджикистан, состоялся международный семинар на тему «Влияние таяния ледников на состояние национальных и трансграничных водных ресурсов в Центральной Азии», организованный совместно Региональным Центром ООН по Превентивной Дипломатии для Центральной Азии (РЦПДЦА), Исполнительным комитетом Международного фонда спасения Арала (МФСА), Региональным Офисом ЮНЕСКО, Всемирным Банком при поддержке Правительства Соединенных Штатов Америки.
В работе двухдневного семинара приняли участие представители соответствующих ведомств государств Центральной Азии и Афганистана, представители различных международных и региональных организаций, а также международные эксперты.
В ходе семинара участники обсудили научные данные по тематике таяния ледников предоставив результаты самых последних исследований, а также рассмотрели параметры дальнейшего обсуждения регионального плана действий для принятия мер в связи с таянием ледников.
The two-day event was attended by specialists of the relevant ministries and agencies of Central Asian states and Afghanistan, international experts, representatives of international and regional organizations.
Participants discussed scientific evidence of melting glaciers through presentations of the most recent research on the topic and also reviewed elements for further discussion towards a regional plan of action to address the impact of melting glaciers.