ООН

Надежный партнер Часть 1
Dushanbe, Tajikistan – October 01, 2014. UNFPA Country Office in Tajikistan helps train medical teachers in effective methods of teaching the basics of reproductive health and family planning.
Two five-day training courses will be carried out by national trainers of the Republican Medical College and the National Center Reproductive Health of the Ministry of Health and Social Protection (MoHSP) in the period from 29 September to 10 October 2014.
These courses are a continuation of the UNFPA initiative in training the health care professionals and are being implemented with the financial support of the Global Programme to Enhance Reproductive Health Commodity Security (GPRHCS).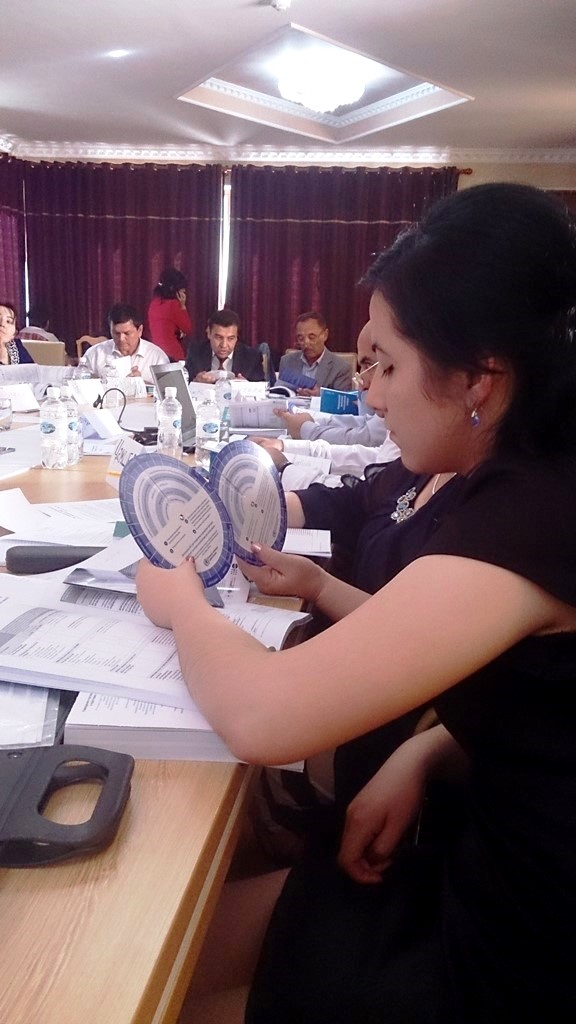 The initiative aims to train teachers of medical colleges on "Effective methods of teaching the basics of reproductive health and family planning." Total of 40 teachers will be trained from 9 medical colleges of republic.
The purpose of these courses is to improve the knowledge and skills of teachers and improve the quality of education on reproductive health and family planning on the basis of medical colleges.
Each participant will receive a pass certificate upon completion of trainings and will be provided with participant's folder containing WHO guidelines and handbooks used in family planning counseling and a set of reference materials and presentations. In addition, UNFPA will support each medical college with five modern anatomical models of reproductive system for practical classes.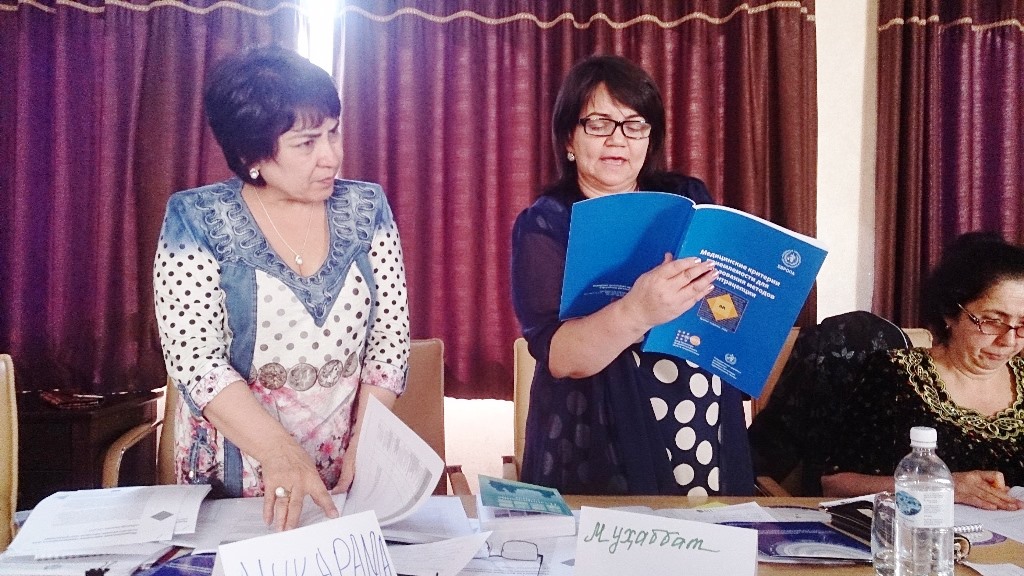 The main program of the course includes topics such as the "Reproductive Health and FamilyPlanning", "Evidence-based concepts of family planning", "Principles of Counseling," "Modern methods of contraception", "Post-partum and post-abortion contraception", "Contraception in different age groups", "Prevention of STIs, HIV / AIDS", "Infection Control" and etc.
The United Nations Population Fund: Delivering a world where every pregnancy is wanted, every childbirth is safe and every young person's potential is fulfilled.
For inquiries, please contact:
Parviz Boboev,
UNFPA Programme Associate
E-mail: parviz.boboev@undp.org